In recent years, ransomware attacks have been on the rise and have become a significant threat to businesses worldwide. Ransomware is a type of malware that encrypts a victim's files and demands payment, usually in cryptocurrency, to restore access to them. According to a report by Cybersecurity Ventures, global damages from ransomware attacks are predicted to reach $20 billion by 2021. In this blog, we will discuss the rise of ransomware attacks, their impact on businesses, and how businesses can protect themselves from this threat.
The Rise of Ransomware Attacks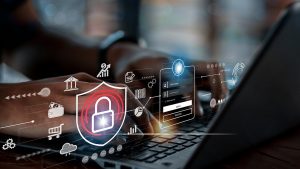 Ransomware attacks have been around since the late 1980s. However, they have become increasingly prevalent in recent years due to the rise of cryptocurrency, the increasing use of the internet, and the increasing sophistication of cybercriminals. Ransomware attacks are not limited to any particular industry or geography. They can affect businesses of all sizes, from small startups to multinational corporations.
There are two main types of ransomware attacks: targeted and opportunistic. Targeted attacks are carefully planned and executed against specific organizations or individuals, usually with the aim of stealing valuable information. Opportunistic attacks, on the other hand, are less sophisticated and rely on the widespread distribution of malware to infect as many computers as possible.
Impact of Ransomware Attacks on Businesses
Ransomware attacks can have devastating consequences for businesses. The most obvious impact is financial. Ransom demands can be high, and the cost of restoring systems can also be significant. Additionally, businesses may experience downtime, lost productivity, and reputational damage. If sensitive data is stolen, businesses may face legal action or regulatory fines.
However, the impact of ransomware attacks extends beyond just financial losses. The psychological impact on employees can also be severe. A successful ransomware attack can cause fear and anxiety among employees, leading to decreased morale and increased turnover.
Protecting Your Business from Ransomware Attacks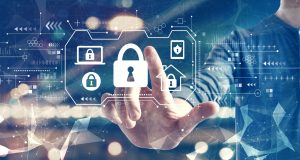 Protecting your business from ransomware attacks requires a multi-layered approach. The following are some best practices for protecting your business from ransomware attacks.
Back up your data: Regularly back up your data and store it offsite. This will allow you to restore your data in the event of a ransomware attack.
Use anti-malware software: Install anti-malware software on all computers and devices. This software can detect and block ransomware attacks before they can infect your system.
Keep software up-to-date: Ensure that all software, including operating systems, is up-to-date. Updates often contain security patches that can help prevent ransomware attacks.
Educate your employees: Educate your employees about ransomware attacks and how to avoid them. Train them to recognize suspicious emails or links and to report them immediately.
Use strong passwords: Use strong, unique passwords for all accounts, and enable two-factor authentication whenever possible.
Develop an incident response plan: Develop an incident response plan that outlines the steps your business will take in the event of a ransomware attack. This plan should include procedures for containing the attack, restoring data, and communicating with stakeholders.
Conclusion
Ransomware attacks are a significant threat to businesses worldwide. The rise of ransomware attacks can be attributed to the increasing use of the internet, the increasing sophistication of cybercriminals, and the rise of cryptocurrency. Ransomware attacks can have devastating consequences for businesses, including financial losses, downtime, lost productivity, and reputational damage. Protecting your business from ransomware attacks requires a multi-layered approach, including backing up your data, using anti-malware software, keeping software up-to-date, educating your employees, using strong passwords, and developing an incident response plan. By implementing these best practices, businesses can protect themselves from the threat of ransom